Board Of Directors
Our board of directors are committed to making the world a better place through the natural healing power of light energy.
Kathleen S. Buchanan
Founder — BioPhotas, Inc.
Kathleen Buchanan founded BioPhotas in 2011, following the restructuring of a predecessor company. Her primary objective was to create the foundation for a company and a management team who could establish patented technology, acquire FDA clearances, and achieve accelerated growth through strategic product positioning.
Ms. Buchanan has served as the Chairman of Board of Directors for BioPhotas, as well as on the Board of Advisors for the Susan Samueli Center for Integrative Medicine, and the Angelitos de Oro Board—a women's auxiliary serving Big Brothers Big Sisters of Orange County. Ms. Buchanan has also been a seasoned executive for over 20 years in the retail sector, serving as Senior Vice President of Bloomingdale's in its New York City headquarters.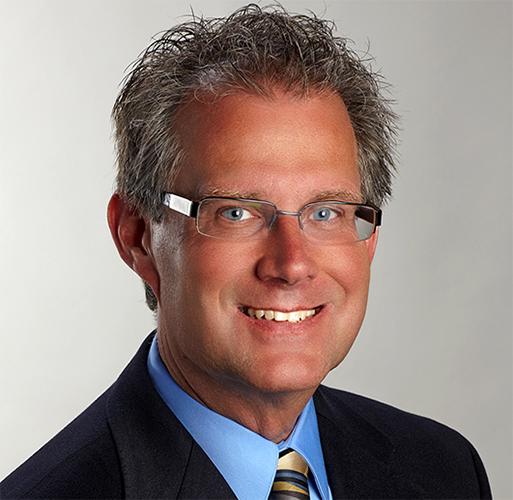 Patrick L. Johnson
Chief Executive Officer — BioPhotas, Inc.
Mr. Johnson is a seasoned executive with P&L leadership in turnarounds, startups, emerging companies, as well as companies challenged with mature product life cycles. With a history of repeatedly growing sales and gross margins at double-digit growth rates, he has provided leadership in strategic planning, sales, marketing, corporate branding, product positioning, and operations. Mr. Johnson is a senior executive with 25 years experience leading manufacturing companies in diverse industries including medical, dental, aerospace, and motorsports.
His recent leadership experience includes 10 years with Pro-Dex, Inc., a publicly held medical device manufacturer, serving in the roles of Chief Business Development Officer, CEO and President and Board Member. Mr. Johnson left Pro-Dex in early 2010 to start-up a humanitarian relief organization, The WorldBed Project. The charter of this organization was to build strategic alliances with government, NGOs, corporations and individuals to bring badly needed funding to Haiti in the aftermath of the earthquake. Prior to Pro-Dex, Mr. Johnson held senior management positions with Sybron Dental Specialties, Tycom Dental, and Dabico, Inc.
Colonel R. Stewart Navarre
USMC (Retired)
Colonel Navarre, USMC (Retired), began his career as a midshipman at the United States Naval Academy, graduated with a Bachelor of Science in Biology and Chemistry, and was commissioned a second lieutenant of Marines. He holds a MBA from the University of Evansville, Indiana.
Mr. Navarre has served as Vice President, Government Accounts for CNS Response since February 2011. His primary responsibility has centered on account development and adoption of the PEER technology by large institutional and government customers to include the US military and Veterans Health Administration. Prior to joining CNS Response, Mr. Navarre served as an infantry officer with the United States Marine Corps for over 30 years, culminating in command of the 5th Marine Regiment, headquartered at Camp Pendleton, California, and deploying in support of Operation Iraqi Freedom during 2003 - 2005. His final tour on active duty was as Chief of Staff for the Marine Corps bases west of the Mississippi.
William T. Ross
Executive Director — South Bay Independent Physicians Medical Group, Inc.
Mr. Ross is currently the Executive Director of the South Bay Independent Physicians Medical Group, Inc., a 450+ multi-specialty physician/provider member organization located in the South Bay area of Los Angeles, covering over 5,000 employers, which encompasses over half a million covered lives. Concurrently, Mr. Ross also serves as a Board Member and Executive Director of First Choice Administrators (FCA), a California-licensed third party administrator. FCA manages two multi-specialty medical groups located throughout California totaling over 1,000 physicians and providers. Additionally, FCA offers credentialing and re-credentialing services to PPO's.
Mr. Ross has over 30 years of managed healthcare experience in insurance, PPO, HMO, provider, and hospital settings, and specializes in all facets of physician and hospital managed care consulting. A former naval officer, Mr. Ross completed his graduate work at J.L. Kellogg Graduate School of Management with a Masters in Finance, Hospital and Health Services Management, and a post-Masters Certificate of Professional Accounting. He received his undergraduate degree from Marquette University.
Mr. Ross also currently serves on the Executive Committee, and the Board of Directors of the American Association of Preferred Provider Organizations.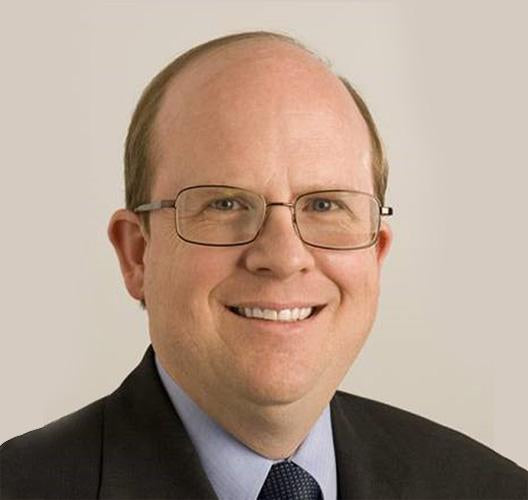 James F. Widergren
CEO and President, ORGENTEC and Corgenix
Jim Widergren is the CEO and President of ORGENTEC and Corgenix, global diagnostics specialty testing companies. He is a former Senior Vice President of Global Customer Operations at Beckman Coulter. He was responsible for all sales, service, and customer support operations worldwide. Prior to this position, Widergren was the Group Vice President for the Chemistry and Automation Systems Business Group, Corporate Vice President for Asia Pacific and Latin America Commercial Operations, and Vice President and Treasurer of Beckman Coulter. Prior to joining Beckman Coulter, he held financial management positions with Ferguson Partners, a commercial real estate development firm, and Malcolm Lewis Associates, a consulting firm, and was an applications engineer with Allied Signal Corp. In addition, he conducted research on economic development in Asia as a Fellow of the Thomas J. Watson Foundation.
A Registered Professional Mechanical Engineer (PE) in California, Mr. Widergren holds a Bachelor of Science degree in Engineering and a Master of Engineering degree from Harvey Mudd College in Claremont, CA, a Master of Business Administration degree from the University of California, Los Angeles, and completed the Stanford Executive Program at Stanford University in Palo Alto, CA.
Mr. Widergren also serves as the Chairman of the Board of Trustees of the Keck Graduate Institute of Applied Life Sciences, a member of the Claremont Colleges.