Love Celluma? Get a Room (New York)!
June 16, 2021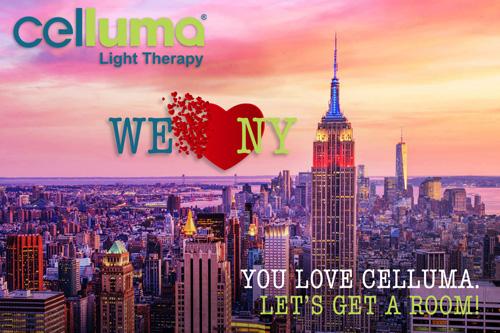 Get all your red light therapy questions answered and learn all you ever wanted to know at the Celluma Virtual Tradeshow on Monday, September 21, 2020.
 Join us at this livestream event from 8am-3pm PST on Instagram. Every hour on the hour you can see product demonstrations, product comparisons, discussions with Celluma practitioners, marketing and practice integration tips, positioning tips, answers to your most frequently asked questions about red light therapy and so much more! And make sure you tune in to hear about a fantastic Show Special! Celluma CEO Patrick Johnson will also be teaching live at 9am and noon (PST).
 Make sure you follow us on IG at @celluma_led_therapy or on FB at @CellumaByBiophotas so you don't miss anything!
 Curious to know more? Call your Clinical Specialist to get all the details. Show specials valid for verified professionals only. Tune in Monday, September 21st to learn all you wanted to know about Celluma! We look forward to seeing you there!