Celluma LED Red Light Therapy for Your Face
June 16, 2021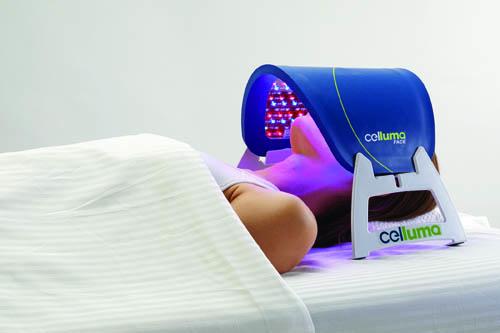 With 11 affordable Celluma models to choose from, sometimes it is difficult to figure out what kind of red light therapy device is the right one to purchase. A quick internet search uncovers many red light therapy products you can use on your face, but if you are looking for an FDA-cleared, researched-backed high quality, portable, affordable, shape-taking device you can enjoy in the comfort of your own home, then the Celluma FACE is the red light therapy product you have been looking for. 
 If you suffer from acne or other skin conditions, it can impact your self-confidence. If you are now having to wear a mask for several hours a day that can bring with it a host of new skin issues you may not be used to dealing with. And let's not forget the impact sun damage, age, and gravity and can have on the skin. Then throw in the COVID-19 restrictions and it can be difficult to get the right professional treatment options that might typically be available to you. 
 Now, you can put your best face forward with the Celluma FACE, a dual-mode LED light therapy device for your face that addresses the complications of aging skin and acne in one machine. It is a patented, professional-grade machine which is FDA-cleared for home-use to treat a variety of skin conditions. For those working in the healthcare fields or in other professions that require a mask be worn for eight hours or more, maskne has become a real concern. The Celluma FACE red light therapy machine can help you keep this under control at home. And the bonus is that it can also address under-eye wrinkles and laugh lines at the same time!
 It's unique, moldable design positions easily anywhere on the body and conforms closely to the area of treatment, a key to effectiveness. Utilizing, NASA-researched wavelengths of blue, red, and near-infrared, the Celluma FACE is proven safe, effective and easy-to-use. Two pre-programmed settings automatically switch off at the end of each timed session. Use for 30 minutes, three times a week for fastest and best results. If you are in the market for a proven red light therapy device for your face, the Celluma FACE pricing and other details can be found here.